RELATIONSHIP SEEKING…It's time for us to get personal.
There is one thing I do know…separations suck! What did I learn from my failed relationship? I learned that I compromised my values and my personal 'brand promise'. I lost sight of who I was and what was important to me.  I lost my trust and my faith. I lost my way.
I have learned so much about the importance of integrity and authenticity to one's self and to a relationship, not just in my personal life, but in my business approach.  My life experience translates in my business and our business vision. I know who we are and what we do and why we do it, and I won't compromise that for anything or anyone. I am focused.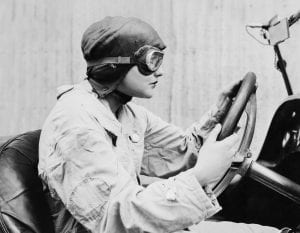 (Shutterstock image: 100404964. Everett Collection)
"I know who we are and what we do and why we do it, and I won't compromise that for anything or anyone. I am focused."
I think I need Influencer Tinder
So, how do I find someone that I can trust, who aligns with my values, relates with my story,  and wants to be a part of my vision (I am talking business here). Is there a Tinder style 'match-making app' for these kinds of relationships? Afterall, we are going to be raising a business baby together.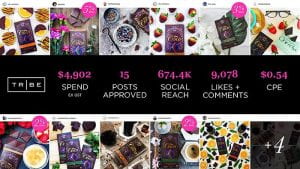 Tribe Group Micro Influencer Campaign Platform. (Image source: 8 Million Stories.)
Not dissimilar to the dating environment, the influencer and business pairing space is flooded with desperado's, opportunists, real-life romantics, one-night stands and long-term relationship seekers. So, how do businesses navigate the market to find the 'perfect influencer match'?
There are so many parallels with seeking an influencer to seeking a personal life partner. Organisations need to seek an influencer who aligns with their brand values, the brand promise and relate to the business personality (its heritage, pathway and history). Does this connection come about through a pairing app, or is it a coupling that is considered and measured, or is it something that occurs through an emotional and organic connection?
For me, organisations need to approach the relationship with today's new era of digital influencers with a mindset that you are entering a professionally personal relationship with each other. It is critical that the relationship is nourished and mutually beneficial – that communication is engaging, meaningful and shareable, the experience is fulfilling for influencer, organisation and of course the audience. It needs to be authentic and honest, aligned in vision and connected in values. Without this, there is little hope for the relationship to flourish with any depth, longevity or positive outcomes.
When strong connectedness occurs, great things come. The authentic connection between influencer and organisation can give birth to giant business babies and outcomes. On the flip side, without authenticity and genuineness, the relationship can only end in separation and ultimately, divorce with neither party happy, nor content.
Here are some entertaining examples of Influencer fails: https://www.kubbco.com/25-influencer-marketing-fails (Kubb & Co. July 12, 2019)
Let's get to know each other better
As in a strong personal relationship, establishing a connection with your partner early on is important. We ask questions to get to know each other, our likes and dislikes, our passions and beliefs, our heritage and culture. This process is just as important when entering a new relationship with an influencer for your organisation. You need to know that you can trust that your values will be reflected and respected by your influencer partner, always!
A great example of influencer success was Dove's #SpeakBeautiful campaign. You can find out more about the campaign success here: https://shortyawards.com/9th/dove-self-esteem-project-speakbeautiful-squad
So, have I found my perfect match?
Not yet. I've only just decided to enter the influencer 'dating scene'. And if you're wondering if I have found the 'right' person in my personal life…well, that's a question for another time – maybe over a glass of wine and pizza. *wink*
Tell me your business / influencer relationship story; how did you meet and have you experienced influencer love and raised a beautiful business baby, or have you ended in divorce?